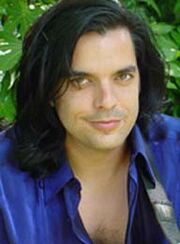 Walter Alexis "Lex" Lang
(born November 12, 1965) is a two-time Emmy Award–winning American voice actor, producer and entrepreneur. He is the cofounder of The Love Planet Foundation, a non-profit organization which creates educational materials for children on the importance of recycling, world water awareness, and the preservation of the planet. He is also the cofounder of H2Om: Water with Intention.
He's married to voice actress Sandy Fox.
Anime Voice Work
Anime - Dubbing
Anime Shorts - Dubbing
Anime Specials - Dubbing
Movies - Dubbing
8Fate/stay night: Heaven's Feel I. presage flower - Soichiro Kuzuki
OVA - Dubbing
Web Anime - Dubbing
Trivia
Number of VA titles on this wiki: (116)