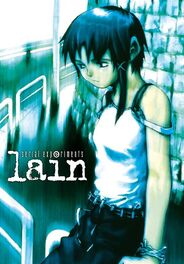 Serial Experiments Lain
(シリアルエクスペリメンツレイン) is an anime series directed by Ryutaro Nakamura, original character design by Yoshitoshi ABe, screenplay written by Chiaki J. Konaka, and produced by Yasuyuki Ueda for Triangle Staff. It was broadcast on TV Tokyo from July to September 1998.
English Voice Cast
Ad blocker interference detected!
Wikia is a free-to-use site that makes money from advertising. We have a modified experience for viewers using ad blockers

Wikia is not accessible if you've made further modifications. Remove the custom ad blocker rule(s) and the page will load as expected.