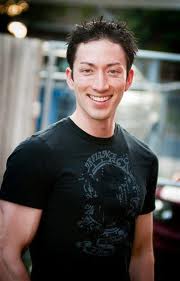 Todd Michael Haberkorn
(born August 16, 1982 in Arlington, Texas) is an American actor, ADR director, ADR script writer and voice actor who works for FUNimation Entertainment and Bang Zoom! Entertainment.
He's known for voicing: Allen Walker in D.Gray-Man, Hikaru Hitachiin in Ouran High School Host Club, Italy in Hetalia: Axis Powers, Keroro in Sgt. Frog, Ling Yao in Fullmetal Alchemist: Brotherhood, Kimihiro Watanuki in XxxHOLiC, Death the Kid in Soul Eater, Natsu Dragneel in Fairy Tail, Tsukune Aono in Rosario + Vampire, and Ceylan Jones in Tenkai Knights.
Filmography
Anime - Dubbing
Anime Shorts - Dubbing
Anime Specials - Dubbing
Movies - Dubbing
OVA - Dubbing
Video Games - Dubbing
Web Anime - Dubbing
Trivia
Number of VA titles on this wiki: (198)
Ad blocker interference detected!
Wikia is a free-to-use site that makes money from advertising. We have a modified experience for viewers using ad blockers

Wikia is not accessible if you've made further modifications. Remove the custom ad blocker rule(s) and the page will load as expected.